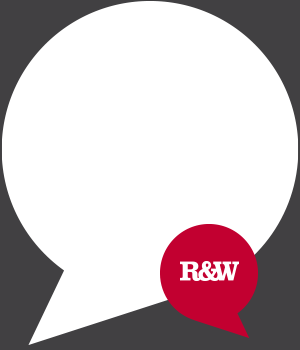 Richardson & Wrench
Bondi Junction
Level 1, 19-23 Hollywood Avenue
Bondi Junction 2022
Andre Frack
The passion for real estate that drove Andre Frack to become a Principal of Richardson & Wrench Bondi Junction has not diminished a fraction in the 17 years since.

With over 25 years experience, his leadership of one of the largest offices in the network has been characterised by innovation, communication and an absolute commitment to secure the best result for his clients.

Under his stewardship a satellite Bondi Beach office was opened and the company expanded its presence in commercial sales and leasing. He oversees a large property management portfolio both residential and commercial, as well as leading a highly extremely experienced sales team.

He is also a director and owner of R&W commercial, R&W Bondi Beach and R&W Projects.

Good communication has been a major factor in Andre's success, keeping clients abreast of campaign progress and negotiating often complex deals to a resolution satisfactory to all parties.

His easy rapport with people from all walks of life makes Andre a natural salesperson with a well-earned reputation for achieving exceptional results in the Eastern Suburbs. And while his portfolio of sold properties includes $8 million plus luxury apartments, $30million sites, he still derives just as much excitement from getting a $250,000 studio over the line.

Technology has altered the way in which real estate is transacted however Andre considers himself an old school sales person, placing a high value on skills and relationships that he has developed with buyers, vendors, landlords and tenants over the years. Many transactions are a result of Andre handpicking a buyer and often successfully negotiating the sale without the need of a costly marketing campaign.

Andre's broad experience allows him to fulfil his promise to make every sale a pleasurable, hassle free experience where the vendor can feel confident in getting the right advice - with an agent who knows how to market, how to sell and when to sell.​

Available 7 days on 0411 046 046

Awarded in the top 10 principals nationally in the Richardson & Wrench network since 1997

Director across the Bondi Junction, Bondi Beach, Commercial & Projects Business for more than 17 years
What People Say
Hi Andre and Jennifer
Thank you for your personal and professional approach to the proposed sale of our unit.
The ease at which you changed gears and organised your teams when we decided to renovate and rent, is a constant pleasure to remember.
Having built/renovated our house and another unit we own on the northern beaches, it was great to witness the quick and cost effective completion of the Cook Road unit.
The bright facelift was then promptly leased at a time when other properties in your care were damaged by storms, a busy time.
What a top team Andre and Jennifer are, efficiently managing painters, repairers, electricians, kitchen design / installation, plumbing, carpet and floor laying.
The viewing of samples at your office made the best choices easy.
Wonderful!
Jeff and Jean - Newport
Richardson and Wrench Bondi Junction have managed our property in Bondi Beach for almost 20 years, having bought it from them originally as an owner occupied residence and later converting it to an investment property. Their service has always been top class and our tenants have been exceptional. We recently decided to renovate our property and Andre Frack and his team managed the entire process for us - efficiently, cost-effectively and with a faultless level of communication and professional advice aimed at increasing our rental return. Given we are expatriates, we found this process essential and ultimately invaluable. The end result culminated in a project that ran on time, under budget and with a significant rental increase above market value. I can't recommend Andre and the team at Richardson and Wrench highly enough.
Gina Johnson Editorial Director – Dubai
We've known and trusted Andre for many years, during which time he has successfully helped us to sell and manage several properties. Most recently, he was able to sell our family home in days (weeks ahead of the scheduled auction), achieving a great end result, all despite the fact we were living overseas at the time. He and his team are true professionals, with a deep understanding of the Sydney real-estate market. Andre takes hands-on approach to working closely with his clients to meet and exceed their needs.
Bryan & Noa Ries - Los Angeles
Fantastic expertise, great advice throughout on sales strategy, accurate market assessment, honesty, integrity, no pressure and a high level of communication. Andre had great understanding, flexibility and sympathy regarding selling the family home of 45 years with my father undergoing the trauma of selling and moving to a nursing home. He clearly worked in our best interest from then outset, and achieved a fantastic sales result that we believe was maximised by following his advice regarding the pre-auction sale negotiation. Huge thanks on behalf of the entire family for the great result and hassle free process.
66A Bundarra Rd, Bellevue Hill - Nick Waring
Dear Andre, I am writing to thank you and Jennifer Grossemy, your Residential and Sales Manager, for the excellent care, which you have shown in managing my property of eight units at 214 Alison Road, Randwick. I have really appreciated the personal attention that I have experienced over the last few years in relation to so many different issues. In particular, I appreciated your investigating my property insurance package, and negotiating a new package that has resulted in a significant saving, as well as the efficient and thorough way you dealt with the damp problem which emerged last year. As you know, this property is a central element in my financial planning for my retirement this year. As such the attention that both of you have provided to this property is really important for my future well-being. I wanted to write to express my thanks. I hope that I shall enjoy many more years with R&W, Bondi Junction managing the property.
S.Rutland PhD, OAM
Dear Andre & Jennifer, I wanted to pen you guys a quick note to express my appreciation for the excellent service that you and your firm provided to us from day 1 right through to our vacate day. From the very initial conversation, when we commenced our apartment search, after relocating from the United States, you were highly engaged, took the time to understand our situation and requirements and were incredibly responsive. You found an amazing home for us and made the whole leasing process extremely easy and smooth while paying great attention to detail. During our lease period whenever any issues arose you addressed them with urgency and absolute professionalism. You were always very available, very responsive and customer focused. It was a real pleasure to deal with both of you. I wish you continued success and would not hesitate to recommend you both as the first port of call for anyone interested in buying or leasing a fantastic property in Sydney.
Leo Makhlin - Managing Director, Enterprise Australia, Cisco Systems
Right from the start you demonstrated absolute professionalism and attention to detail. It was very reassuring to hear your friendly voices every week, twice a week and and to receive inspection results and realistic, honest progress reports. Considering the time of year and the present lull in the property market, we were ecstatic with the result on our little unit of $35,000 over the set reserve. We will not hesitate in recommending you and your sales team to others, and we look forward to doing business with you in the future.
Saffron Taylor
Your organization and that of your company, Richardson & Wrench, is to be congratulated for the meticulous manner in which you dealt with the sale in order to secure and finally conclude a successful transaction. Thank you once again. As always I would be happy to recommend your work to others, while being happy to seek your assistance when considering future property transactions.
Geoffrey Bretnall - 28 Rickard Avenue, Bondi
When it came time to sell, Andre provided us with sound strategic advice and we were very happy with the way he handled the sale. While my experience with Andre has been that he acts with the utmost professionalism at all times. It is his integrity in particular that has ensured my desire to work with him again in the future.
Stuart Black - 66 Simpson Street
> 2016 - 3rd Place Most Outstanding Commercial Office (Income)
> 2016 - 6th Place Most Outstanding Office (Income Earned) National Top 10
> 2015 - 8th Place Most Outstanding Selling Principal (Income)
> 2015 - 5th Place Most Outstanding Commercial Office (Income)
> 2014 - 1st Place Most Outstanding Commercial Office
> 2014 - 4th Place Most Outstanding Office (# Of Transactions)
> 2014 - 8th Place Most Outstanding Office (Income Earned)
> 2013 - Finalist Most Outstanding Commercial Office
> 2013 - 6th Place Most Outstanding Office (# Of Transactions)
> 2013 - 8th Place Most Outstanding Office(Income Earned)
> 2013 - 10th Place Most Outstanding Selling Principal (# Transactions)
> 2012 - 3rd Place Most Outstanding Commercial Office (Revenue)
> 2012 - 4th Place Most Outstanding Office
> 2011 - 2nd Place Most Outstanding Commercial Office (Revenue)
> 2011 - 5th Place Most Outstanding Office
> 2010 - 10 Year Dedication Bondi Jct, Bondi Beach & Commercial Eastern Suburbs
> 2010 - 6th Place Greatest Number Of Listings & Sales – By Office
Current Listings
Recent Results