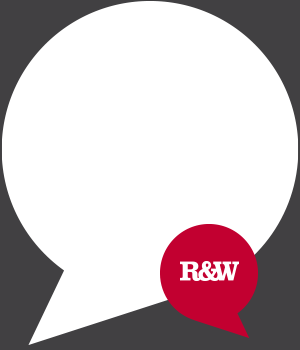 | | |
| --- | --- |
| Residential Sales & Management | |
Richardson & Wrench
Bondi Junction
Level 1, 19-23 Hollywood Avenue
Bondi Junction 2022
Jennifer Grossemy
Jennifer Grossemy is committed to professionalism, excellence, honesty and integrity. With her strong work ethic and exceptional communication skills, Jennifer represents a refreshing approach to the needs and importance of tenants and landlords alike.

With over a decade worth of experience in every facet of Property Management and Sales, she presents an exceptional level of knowledge and meticulous attention to detail, which will ensure your peace of mind and the maximum yield from your investment.

Having won the 2012 State & National Award for Most Outstanding Property Manager & 2016 Finalist for Most Outstanding Property Manager & Excellence in Property Management across the R&W group, Jennifer really does stand out by always delivering a high level of service to existing and prospective clients.

Jennifer has also completed further education and studies in Interior Design, Decoration and Styling which really does assist the client in providing an all-round service on their investment.

Offering a strategic and transparent approach along with a friendly and straight forward manner, her clients can be confident their property is in the best hands. It is well known that her dedication is exceptional and her eye for detail is second to none which makes sure the experience of owning an investment property is a seamless and rewarding one.

What People Say
I am so happy you help me find good tenant and in such an efficient way. Saying thank you with words is not enough, I don't know how to express my thanks to you, I just feel so lucky to have you manage my property. You are the best property manager I ever met, best ever!
Rachel – Bondi Junction
Having the experience & opportunity to have worked with different real estate professionals in different parts of the world, I am particularly impressed with Jennifer with her positive attitude and most importantly giving honest opinion of her assessment of the market. This is of vital importance to landlords based outside of Australia as they need a peaceful mind knowing that their investment is getting the optimal return they deserve !!
Eugene Chan
My partner and I relocated from Brisbane to Sydney and could not be more impressed with the service we received from Jennifer at R&W. From the initial application process through to any ongoing questions on our rental, Jennifer and her team at R&W BJ put us at ease and were incredibly prompt, efficient and friendly. After dealing with a number of other agencies, I can say from my experience that Jennifer is head and shoulders above the rest. While other agencies often make you feel that renters are at the bottom of the priority list, Jennifer was always available for calls or emails and always happy to assist! Laura and I would go out of my way to recommend Jennifer to prospective buyers and renters alike!
Brendan – Bondi Junction
Dear Jennifer - I just wanted to say a quick thank you to yourself and Spencer, your effort and care have made a huge, difficult task of relocating to a new city (that we know very little about) so simple and easy, it really means a lot to me and Fiona. Thank you!
Levi & Fiona – Melbourne
Dear Jennifer, On behalf of Frances, John & myself, I am writing to thank you for all the help and support you gave us during the sale of our property in Bondi Junction.
Even more importantly, is the hard work you have done looking after the property for us. When you don't live in the same city, to have an agent you know you can trust, who is highly competent at their job and knows their craft is rare. I own a property here in Canberra and believe me, you would have to be one of the best real estate managers I have met. The company makes no different – the individual does.
Over the years you have dealt with any problems in a timely & competent manner & kept us informed. If I have had any questions, they were answered promptly.
Thank you for your invaluable help over the years, you are one in a million & we have been fortunate to have you as an agent we can trust.
Wishing you all the best in the future, Anne Toole
Anne Toole - Bondi Junction
Just wanted to say a huge thank you to Jennifer. So efficient and always got back to me straight away. I would 100% recommend working with her and this agency. They keep you informed and work around you. I came and saw the property and made an offer and had it accepted in one day, I haven't met any other agency like this. Thank you for such a good prompt service we will definitely be using you again.
Charlotte Smart – Bondi Junction
I have had the pleasure of knowing jenifer the past couple of years through my rental in Bondi. Jenifer has always been very professional in our dealings, very easy to get along with & always getting back to me promptly. Nothing is ever too difficult for her. Jenifer is a fantastic property manager who exceeds all expectations.
Grant Logan - Bondi
I have had many years experience with real estate agents on both sides of the fence so to speak having been in business on the Gold Coast since 1970. In that time I was a practicing Chartered Accountant and you can imagine the exposure this gave me to many real estate people and later in other businesses we had exposure as owners. My experience with your Company in the first instance as a prospective (and then ultimate purchaser) and then as an owner has been outstanding. You conduct a most professional operation and we have not had one instance of being dissatisfied. Your communications have been superb. We cannot find anything to be unhappy about. There is no doubt that if the occasion arises we would not hesitate to engage your services.
G Moses – Bondi Junction
Hi Andre and Jennifer
Thank you for your personal and professional approach to the proposed sale of our unit.
The ease at which you changed gears and organised your teams when we decided to renovate and rent, is a constant pleasure to remember.
Having built/renovated our house and another unit we own on the northern beaches, it was great to witness the quick and cost effective completion of the Cook Road unit.
The bright facelift was then promptly leased at a time when other properties in your care were damaged by storms, a busy time.
What a top team Andre and Jennifer are, efficiently managing painters, repairers, electricians, kitchen design / installation, plumbing, carpet and floor laying.
The viewing of samples at your office made the best choices easy.
Wonderful!
Jeff and Jean - Newport
Thank you Jennifer for your help and professionalism in attending to the renovations of my cousin's rental property. You have always been timely getting back to me regarding any issues that may have occurred during this process. Thank you also for managing my cousin's investment property for many years, he always spoke highly of you.
Bill Morrison
I have known Jennifer Grossemy for the last 4 years where she and the team at Richardson and Wrench Bondi Junction have managed one of my investment properties also located in Bondi Junction. During this time I have found Jennifer in being very responsive, proactive in managing my property and also looking after the tenants where we all have a good outcome. Recently I invested into an additional property in Bondi Junction where Jennifer being proactive managed to have the new property leased within the first week upon listing. I highly recommend Jennifer Grossemy as a property manager as my personal rating is 10 from 10 for professionalism.
Chris Bouziannis – Earlwood
I would just like to take the time to personally compliment your office for the service provided by your Residential Sales & Property Manager Jennifer Grossemy. Having lived in the Surry Hills area for years I have dealt with many real-estate companies and agents however none have compared to the amazing service I have received from Jennifer. She is extremely helpful, professional and has proper knowledge of her industry. After having dealt with Jennifer I hope to only use Richardson & Wrench Bondi Junction in the future and will be sure to recommend to friends and family. With Jennifer's efficiency, approachability and professionalism she really is an asset to your company and her work ethic should not go unnoticed.
Elizabeth Nowiczewski - Commonwealth Bank
Jennifer & the property management team have managed our block of nine units in Randwick now for over 9 years and i have been with the company forever! In the time of her leadership, I have always felt that she has had our best interests in mind and the team really do go above and beyond for our needs. The team are very professional, efficient and incredibly reliable.
B. Economou - Randwick
Dear Jennifer, I just wanted you to know firsthand from me personally that I think you are fabulous and I have never thought any less of you than fabulous and a great agent/landlord. You and your assistant have always been great to deal with when we have communicated. Thank you again for everything while I've been with Richardson and Wrench, you are a real credit to them and they would be lost without you.
S. Scott - Bronte
Jennifer Grossemy has managed the tenancy of a block of units in Bondi for me and my fellow shareholders for a number of years. She has always been very competent, proactive and approachable and makes sure she does the job thoroughly and professionally. We have been very happy with her services and recently, when it seemed that someone else from Richardson and Wrench was going to take over her duties, we asked that she remain our managing agent.
We recommend her highly.
Georgia Knight - Bondi Beach
My wife and I would like to thank Jennifer for making our move to Sydney as easy and stress free as possible. Her professionalism was obvious from the moment we met her and remained throughout. Jennifer seemed to always be available for us morning or night if we had any questions. We will be forever thankful to Jennifer for finding our perfect place in Sydney and giving us a great start to life in Australia.
Sara & Jason Knight - Elizabeth Bay
Jen is an efficient and courteous property manager who follows through, is good with detail and defends her clients interests at all times. She is dedicated and efficient, as well as being great to deal with!
Bruce McWilliam - Commercial Director at Seven Network
Before contacting Jennifer I had the worst experiences trying to find a place to call home, I came alone from Mexico with no family or friends and with no idea of how this works. I met Jennifer and she was all clear with me, no hidden messages or costs, she gave me just the best experience I could have ever expected, in 3 days time I had everything arranged to start living in an awesome apartment, after 6 months living there I had to move but she made everything easy, Its been a pleasure to deal with you Jennifer, you made my arrival to this country very easy! Cheers, JVE
Jaime Velascoe - Bronte
Hi Jennifer, I would just like to thank you for your professionalism and assistance in looking after our son Harrison. After our first meeting with you when our son moved to Sydney both Karen and I felt confident that you would find an apartment to suit our requirements. You achieved that result within two days and made the process including the paper work so easy. When arriving in Sydney from another country and starting to look for accommodation,can be a daunting experience and quite difficult, however you made this task simple and enjoyable.
We would have no hesitation in recommending you and your company.
Kevin & Karen Reid - New Zealand
After living in Europe for over ten years and owning my own property, moving back to Australia, to a new city starting uni as a mature age student and needing to find rental accommodation…. it's safe to say that I was a little nervous about the process going smoothly. I can honestly say that thanks to Jennifer and the R&W Team the move was actually a great experience. Jennifer is 110% the consummate professional, whilst also being completely personable and to be honest, an absolute pleasure to deal with. I would highly recommend Jennifer and R&W for any rental, or property purchasing needs. I know they'll be who I'll be contacting when I'm buying my new property here in Sydney next year. Thanks so much Jennifer and R&W for making my transition to Sydney so smooth. Warmest regards Jeff.
Jeff Wilson - Freshwater
I am part owner of a property consisting of a block of four flats in Bondi that Jennifer Grossemy manages on our behalf. Jennifer has managed this property for us for a number of years in a highly professionally manner. We have been very pleased with the work she has done on our behalf. She has always kept us informed of any problems or issues and has dealt with them promptly and efficiently. Jennifer has a detailed knowledge of the rights and responsibilities of the tenants and landlord and has used this effectively on a number of occasions. She understands the needs and concerns of both parties and endeavours to work with the tenants and ourselves to ensure a positive outcome for both. We highly recommend her as a property agent.
A.Toole
I highly recommend the management and services of Jennifer Grossemy from Richardson & Wrench Bondi Junction. Having leased 2 properties managed by Jennifer at R&W I have found her to be a highly attentive agent. She returned all phone calls and emails the same day and kept me informed at all stages of leasing process. Jennifer is continuously friendly, attentive, organised and honest. I never have any hesitation in approaching her with repair requests, issues or concerns, and I can always trust that such matters would be resolved quickly and adequately. She truly makes the leasing & moving process a seamless transition.
Tara McGilligan
Jennifer Grossemy was the significant factor in finding a suitable tenant for our home in Rose Bay. She was attentive to our needs, responded to every little query and executed the closing with a charm and gift, hard to find in the real estate business.
Ward Young, JP, MBE
Being a ex real-estate agent myself, and working in the property industry now for a decade. Your service and systems in place by R&W Bondi Junction are the most impressive, efficient and thorough that I have ever encountered in this industry. As a person you have been delightful and very professional to deal with and I hope to keep leasing places through you and R&W in the years to come.
Lincoln Godwin
I engaged Jennifer Grossemy, Richardson and Wrench, Bondi Junction to organise the lease of my apartment and Jennifer achieved a fantastic result. Jennifer paid attention to the detail, kept me informed, managing the exit of the previous tenants and the installation of new tenants with confidence and skill. I was kept informed at all times and potentially adverse results were averted before they occurred due to Jennifer's forward thinking. I have no hesitation in recommending Jennifer.
Martin Glass
Current Listings
Recent Results