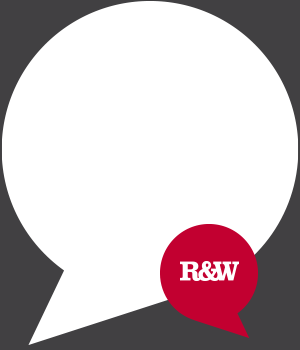 Richardson & Wrench
Bondi Junction
Level 1, 19-23 Hollywood Avenue
Bondi Junction 2022
Jeremy Wiesner
With his ever present smile and extensive knowledge, Jeremy brings an energetic and positive approach to the serious business of selling property. Masking his strong work ethic with a personable and light hearted nature, his continual rate of success is based on building and nurturing client relationships.

Born and raised in Dover Heights, Jeremy is well versed in all the special attributes that make the Eastern Suburbs such a desirable place to buy into. Combining his passion for property with his family's long standing involvement in real estate, Jeremy has earned a reputation of absolute trust and integrity, with an enviable level of achievement as a licensed real estate agent.

"Buying or selling a home can be a significant part of one's journey in life," says Jeremy. "And, like any journey, with the right professional's advice and assistance this should be a stress free and greatly rewarding experience."

A fresh perspective and a determination to succeed gives Jeremy the winning edge in the highly competitive world of real estate - whether it's selling budget apartments or prestigious family estates. With an insight into the needs of owner occupiers, investors and developers, Jeremy's communication skills define his commitment to impeccable service - with an ability to motivate, to listen, to empathise, and of course, to negotiate the best possible result.

Decidedly a people's person with a boundless level of energy and enthusiasm, Jeremy has become an integral part of the expert sales team at Richardson & Wrench Bondi Junction.

When you're ready to sell, trust Jeremy with your most valued asset. Specializing in the 2026 & 2029 postcodes & surrounding suburbs.

Available 7 days on 0411 099 199
What People Say
Jeremy was fantastic to work with. He went over and beyond with helping us to get the apartment for sale and then finding a buyer. He was so professional from start to finish!
Danielle Brossard - Bellevue Hill
Jeremy covered all bases from styling, photography and marketing prior to the campaign launch and then kept me informed of all interested parties and dealings during the sales campaign. I always felt that I was part of the process and was very pleased with the end result.
Benelong Crescent, Bellevue Hill - Mark Kennedy
Jeremy Wiesner of Richardson and Wrench is a persistent agent. Not in a pushy way, but polite and determined.
He worked with us and our buyer to achieve the sale despite issues and obstacles on both sides.
He was a professional, friendly and didn't just talk at us, he listened.
Owen Street, North Bondi - Milli Aaron
Jeremy Wiesner came recommended and he lived up to our expectation. We were particularly impressed with his work ethic and how tirelessly he worked to get us a result. Jeremy kept us informed during the entire process and assisted us with every aspect of the sale. We would have no hesitation in recommending Jeremy to anyone looking to sell a property.
John and Andrea Nemes
Oceanview Ave, Vaucluse - John and Andrea Nemes
Jeremy Wiesner recently sold an apartment for me in Bondi. I had no doubt that Jeremy was an accomplished and fantastic real estate agent. I was however not prepared for the enthusiasm and energy he displayed. He was "spot on with all advice and totally honest (a trait real estate agents are not recognized for). Jeremy was punctual, reliable and a pleasure to work with. He made me feel comfortable with his comprehensive understanding of the property market and responded immediately and accurately to all my concerns.
He achieved a price well above the reserve and set a record price for the apartment block. Any future real estate transactions will be placed securely in his hands. These words are a small thank you.
Curlewis Street, Bondi - Dr Robert Muller
Over the past 5 years I have bought and sold houses through Jeremy Wiesner at rwbj and I couldn't be more happy with his service.
He has always provided valuable insight and knowledge of the market where I have invested and I would absolutely recommend using him to buy or list a house to anyone needing services of an agent.
Jeremy will be my first point of call when I need an agent in the future.
Old South Head Road, North Bondi - Warren Moore
* 2013 Awarded top 10 salespeople nationally in the Richardson & Wrench network
* Number 1 salesperson at Richardson & Wrench Bondi Junction 2016
* Number 1 salesperson at Richardson & Wrench Bondi Junction 2015
* Number 1 salesperson at Richardson & Wrench Bondi Junction 2014
* Number 1 salesperson at Richardson & Wrench Bondi Junction 2013
* Number 1 salesperson at Richardson & Wrench Bondi Junction 2012
* Number 1 salesperson at Richardson & Wrench Bondi Junction 2011
Current Listings
Recent Results