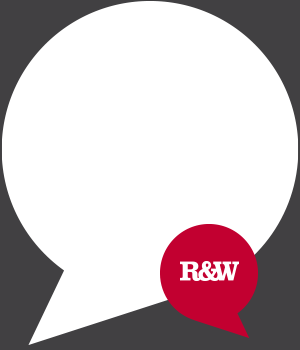 Richardson & Wrench
Bondi Junction
Level 1, 19-23 Hollywood Avenue
Bondi Junction 2022
Dasha Goldman
A high achiever with a passion to negotiate the best possible results, Dasha Goldman has been successfully selling properties in Sydney's eastern suburbs for more than 30 years.

A Licensed Real Estate Agent with an impressive record and reputation, Dasha is knowledgeable, trustworthy, enthusiastic, scrupulously honest and a pleasure to work with.

Her expertise and professionalism shine through with her hands-on, end-to-end management of every sale; conducting individually tailored campaigns, negotiations and transactions with friendly professionalism, transparency and efficiency.

Having grown up in Bondi and enjoyed the wonderful lifestyle of the area, Dasha now spends much of her time representing properties in the district and throughout the Eastern Suburbs.

In dealing with so many different people with varying expectations and styles of property, Dasha's experience is hard to match, and it is no surprise that many of her clients come from referrals and repeat business.

Renowned for her industry knowledge and integrity, the secret of Dasha's success is her ethic of delivering excellent service, realistic property appraisals, down to earth advice and cost effective marketing campaigns. Her ability to make selling your home or investment as stress free as possible is the icing on the cake.
What People Say
Dasha Goldman won us over from day one. She impressed us as honest, knowledgeable, efficient, and focussed on both the nitty gritty details and the big picture, achieving a superb outcome. Dasha advised a successful strategy which we adopted with confidence, and she relentlessly but charmingly managed to exceed our expectations in a challenging market. Dasha is a hard worker, always on the ball, and she maintained very regular communication by email and phone throughout the sales campaign.We would have no hesitation in strongly recommending Dasha and her team. They certainly went the extra mile for us.
Tony Krouk - Bellevue Hill
Dasha has been the most comprehensive, hard working and enthusiastic real estate agent that I have ever encountered (and I have encountered quite a lot); I would, and have, recommended her to everyone.
7/3-5 Marathon Road, Darling Point - Elizabeth Willis
5th September 2015
Dasha recently sold our family home of thirty years achieving an outstanding result for us. In Dasha's hands a potentially stressful process not only ran extraordinarily smoothly but we had a few laughs along the way.
We were in good hands from start to finish. Dasha's experience, her conscientiousness and reliability was rock solid. Her advice at all times was realistic. In the often fraught world of real estate I unreservedly recommend Dasha Goldman as a standout for her integrity, professionalism and warmth.
Robin Barker- Author of Baby Love, The Mighty Toddler, Close To Home
Thanks so much for your support during the sale of mum's flat on Bondi Rd. With the passing of our father, there were so many changes and adjustments that we encountered. Mum's decision to sell her flat after 20 years was one of these and a major adjustment for her. Your professionalism, advice on the property preparation and support during the whole process from start to end was much appreciated. We are so happy with the results achieved and smoothness of the sale.
Michael Gestetner - 2/54-64 Bondi Road, Bondi
Dasha has achieved three outstanding results for me, not always in easy circumstances, especially in the current slow market. I will certainly choose Dasha again if the occasion presents that I require the service of a real estate agent. Accordingly, I commend Dasha Goldman and I hope that this will persuade others to avail her of her expertise.
David Libter - 23/54-64 Bondi Road, Bondi Junction
Dasha was very professional with, both, myself as the vendor and with all of the prospective buyers. She managed my expectations without being pushy or aggressive. She was always a pleasure to deal with and I have recommended her to a number of people as the agent to use. When I have another property to sell I will be asking her if she will represent me.
Barry Glick - 126 Gale Road, Maroubra
Current Listings
Recent Results